LOCAL HAPPENINGS

TSA - GREATER ROCHESTER & THE FINGER LAKES
TSA - GREATER ROCHESTER & THE FINGER LAKES holds many events throughout the year. Community involvement is always appreciated. Come join us!
JOIN/
DONATE

/PARTICIPATE

There are many opportunities to join us in promoting awareness and supporting those living with TS. Get involved today!
Welcome to the Greater Rochester & Finger Lakes Chapter of the Tourette Syndrome Association
The Rochester Chapter of the Tourette Syndrome Association was established to serve the community touched by Tourette Syndrome.
UPCOMING EVENTS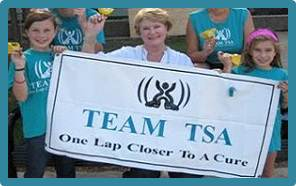 NEWS
Dan LoDestro, 13, an 8th grader at Thomas C. Armstrong Middle School in the Wayne (NY) Central School District, has been named a Tourette Syndrome Association Youth Ambassador

Tourette Syndrome is the Rodney Dangerfield of health disorders. It is notorious for foul language, can look odd enough to draw laughter and gets no respect ...

Imagine for a moment that you are that kid and you behave in ways those around you find odd, even bizarre. You blink repeatedly and rapidly, and you continually make noises in your throat. You don't want to do these things but you can't help yourself. Now imagine how the upperclassmen might treat you ...