Donate
Making a Donation and Joining National TSA
Support research, newsletters, publications, conferences, government outreach, advocacy, education, and information and referral services. You can designate your donation to support the program or research area of your choice. Click here to donate to National TSA.
If making a donation through National TSA, please designate Greater Rochester and Finger Lakes, Inc. as your chapter.
Donate to Greater Rochester and the Finger Lakes
A donation can be made directly to the Rochester and the Finger Lakes Chapter and 100% of the money will be used in the Rochester area for in-service events, seminars, education, and advocacy for members in our area. Please make checks out to TSA of Greater Rochester and the Finger Lakes, Inc. and mail to: 92 Wildmere Road, Rochester, NY 14617, or or call 585-752-6190 for more information.
You can also help when shopping at Amazon.com by entering via the Amazon Smile portal. Amazon will track your spend and donate 0.5% to us when you select charity number 22-2529208 or use the link below
https://smile.amazon.com/ch/22-2529208
Your support is appreciated by both us and the people we help (TSAGRFL Board of Directors).
Tourette Syndrome Association of Greater Rochester and the Finger Lakes, Inc. is a 501(c)(3) tax-exempt charitable organization.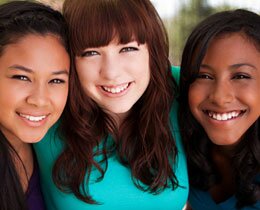 "Act as if what you do makes a difference. It does."William James