Disclaimer
The Tourette Syndrome Association of Greater Rochester and the Finger Lakes, Inc. ("TSA-Rochester") Web Site (http://www.tsa-usa.org) ("Web Site") is an educational and informational service provided by TSA®, with the express condition that users agree to the terms set forth in this User Agreement, as they may be modified from time to time. Your consultation and use of this Web Site constitutes your acknowledgment and acceptance of this User Agreement.
Medical Disclaimer, Disclaimer of Warranties and Limitation of Liability
You acknowledge that the information on this Web Site is provided "as is" for general information only. Individuals should not rely on the information posted on this Web Site as a substitute for consultations with qualified health care professionals who are familiar with individual medical conditions and needs. TSA-Rochester strongly recommends that care and treatment decisions related to Tourette Syndrome and any other medical condition be made in consultation with a patient's physician or other qualified health care professionals who are familiar with the individual's specific health situation.
TSA-Rochester makes no representations with respect to the information, services, products or messages on this Web Site and specifically disclaims any other warranties, including but not limited to implied or express warranties of merchantability or fitness for any particular usage, application or purpose. TSA-Rochester makes no warranties of any kind regarding the operation of this Web Site, including but not limited to any warranty of accuracy, completeness, currency, reliability, merchantability or fitness for a particular purpose, or any warranty that these pages, or the server that makes them available, are free of viruses, worms, Trojan horses, other harmful elements or other code that manifest contaminating or destructive properties and such warranties are expressly disclaimed.
In no event shall TSA-Rochester, its agents, its suppliers, or any third parties mentioned on this Web Site be liable for any damages (including, without limitation, incidental and consequential damages, personal injury/wrongful death, lost profits, or damages resulting from lost data or business interruption) resulting from the use or inability to use the Web Site or the content based on warranty, contract, tort, or any other legal theory, and whether or not TSA-Rochester is advised of the possibility of such damages.
Links from this Web Site
TSA-Rochester makes no representation, warranty or endorsement, express or implied, as to any of the information, services, products or messages on any other web sites which may be accessed through a link on this Web Site. You acknowledge and agree that TSA-Rochester has no control over such sites and resources, is not responsible for the availability of such external sites or resources, and does not endorse and is not responsible or liable for any advertising, products, or other materials on or available from such sites or resources. These links are provided for convenience of reference only and are not intended as an endorsement by TSA-Rochester of the organization or individual operating the web site or a warranty or endorsement of any type regarding the web site or the information, services, products or messages posted on or available from such web site. You further acknowledge and agree that TSA-Rochester shall not be responsible or liable, directly or indirectly, for any damage or loss caused or alleged to be caused by or in connection with use of or reliance on any such materials or goods available on or through any such site or resource.
Copyright and Trademark
The information on the Web Site, such as text, graphics, logos, button icons, images, audio and video clips, is owned by and proprietary to TSA. The name and mark TSA, and its attendant logos and taglines, are trademarks of TSA and may not be used or reproduced without its prior written consent.
TSA-Rochester does not claim ownership of materials uploaded by users on the Web Site.
Governing Law
TSA-Rochester is a non-profit corporation located in the United States of America. This Web Site is intended for the exclusive use of residents of the USA. Access to the Site may not be legal by certain persons or in certain countries outside of the USA. If you access this site from outside the United States, you do so at your own risk and are responsible for compliance with the laws of your jurisdiction. This User Agreement is governed by the internal substantive laws of the State of New York, without resort to its conflict of laws principles. If any provision of this User Agreement is found to be invalid by any court having competent jurisdiction, the invalidity of such provision shall not affect the validity of the remaining provisions of the User Agreement. You expressly agree that exclusive venue and jurisdiction for any dispute with TSA-Rochester, or in any way relating to your use of this Web Site, are the federal and state courts in New York County, New York.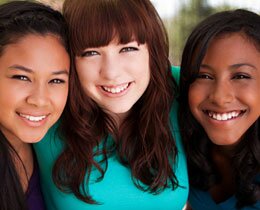 "Power is the ability to do good things for others."Brooke Astor