About Us
Our Mission
The Tourette Association of America, Greater Rochester and the Finger Lakes Chapter, Inc. is a non-profit organization whose mission is to provide support, information and advocacy to people with TS and their families & friends.
The chapter serves the community at large with support groups, in-services, and public awareness programs to the local, educational, and medical communities. We are a dedicated volunteer organization that can only continue to serve the community with your support.
If you are interested in volunteering please contact us at board@rochestertourette.org or call our office at 585 752-6190.

Board of Directors

Gary Wainwright - Chair
Katy Tumia - Vice Chair
Amy Vierhile - Secretary
Bob Gleason - Treasurer
Diana Pratt - Director & YA coordinator
Ben Bills - Director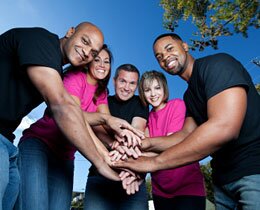 "How wonderful it is that nobody need wait a single moment before starting to improve the world."Anne Frank